University of Utah President Taylor Randall and Stena Foundation founder Steve Smith talk about the new Stena Center for Financial Technology, at Rice-Eccles Stadium in Salt Lake City on Monday. The new donor initiative aims to supercharge the student entrepreneurial experience and Utah's reputation for financial technology. (Scott G Winterton, Deseret News)
Estimated read time: 5-6 minutes
SALT LAKE CITY — The University of Utah on Monday continued its quest to become a top public university in the nation, announcing a new donor initiative meant to supercharge the student entrepreneurial experience and Utah's reputation for financial technology — also known as fintech — innovation and education.
The U. will be partnering with the Stena Foundation, creating the Stena Center for Financial Technology.
"Financial technology is actually the way we all do banking and transactions now," U. president Taylor Randall said. "It can be as simple as the app you use to do your banking. … It can be as complicated as you getting online and doing stock trades."
Stena — led by founders Steve Smith and Jana Smith — has orchestrated funds of up to $65 million over the next 10 years to support the center, including industry-sponsored labs, a start-up incubator, venture funds and financial technology-focused degrees and certificates.
"This progressive center, in alignment with its strategic partners, will build on the success of the fintech community in Utah and will become a major hub for ongoing financial technology innovation and real economic impact," said Steve Smith, chairman of the Stena Foundation, in a release.
Smith is the current co-chairman at the Financial Data Exchange. He and his wife Jana Smith founded the Salt Lake City-based Stena Foundation as a way to "strengthen economic prosperity through the fundamental building blocks of increased financial inclusion and access to quality education," according to a release from the university.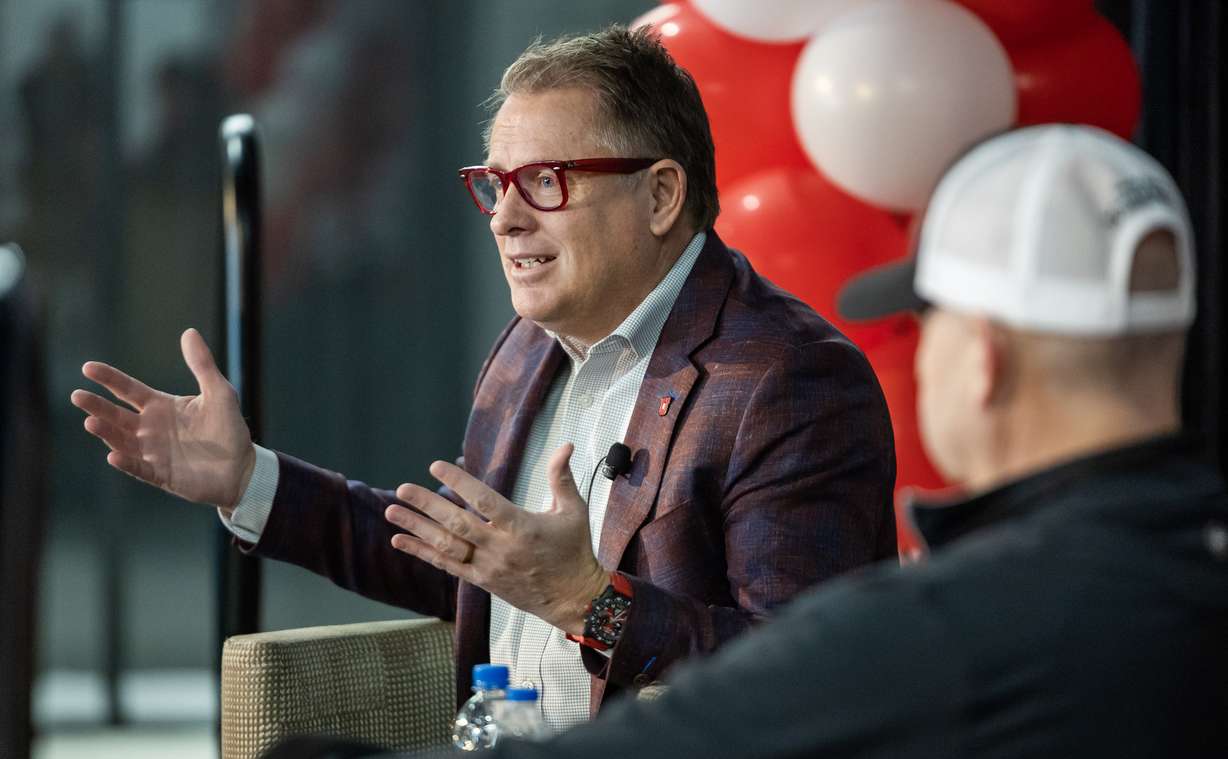 Utah Gov. Spencer Cox was on hand Monday to congratulate the U. on adding to what he described as an impressive financial technology ecosystem in the Beehive State.
"We've seen 18% growth just over the last two years (in financial technology). Two-thirds of all the industrial banks in the United States are located right here in Utah. That's impressive, but 92% of industrial bank assets are headquartered right here in the state of Utah," Cox said.
He said the state's "friendly bank laws and regulations" will continue to support financial efforts in the state.
Earlier this month, Cox launched the Utah fintech advisory council through the Governor's Office of Economic Opportunity to support financial technology ventures.
He estimated that 4,100 new financial technology jobs were created with assistance from the Governor's Office of Economic Opportunity, something he said he's very proud of.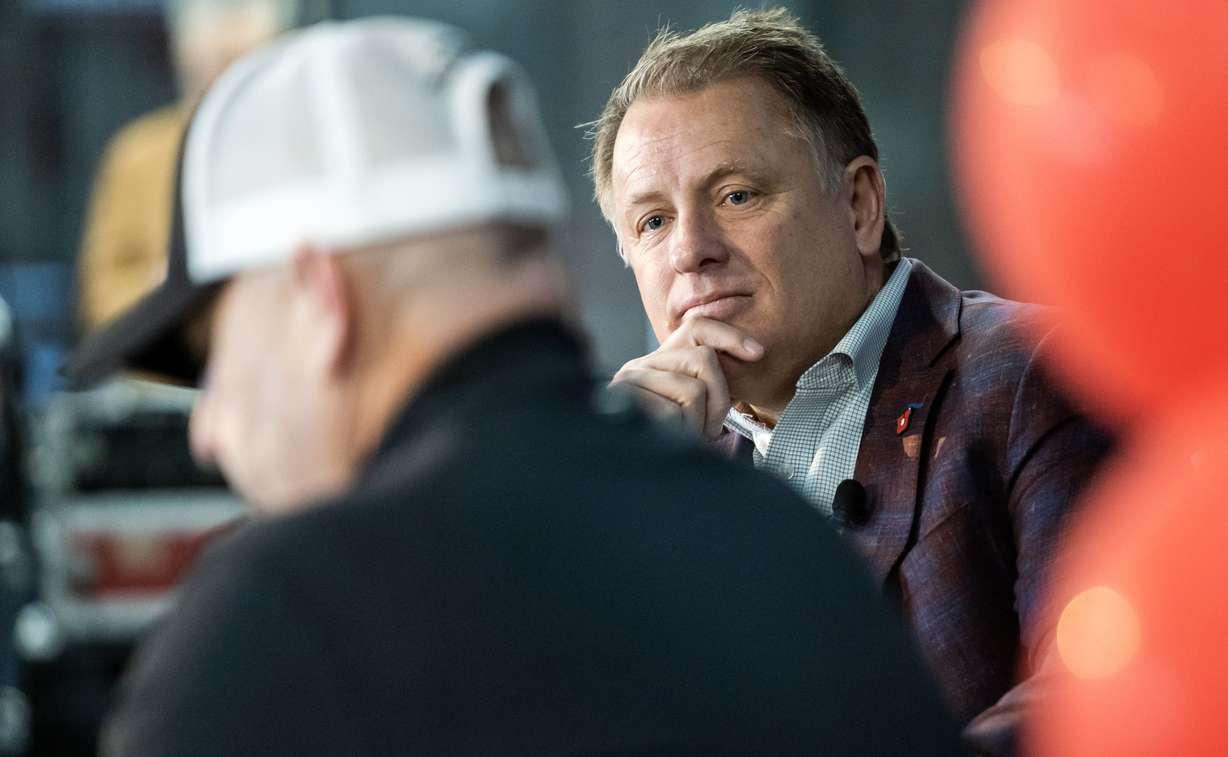 "I really feel like this is what we've been missing. This is the piece we need to really anchor us as a center of excellence as a state for fintech for many years to come," Cox said. "The announcement that you have here today will help Utah lead not just nationally, but globally when it comes to expansion and fintech."
Along with bolstering the financial technology sector of Utah's economy, the new center will also bring together various different colleges across the U.'s campus to develop programs and degrees for students.
The colleges involved include the David Eccles School of Business, the John and Marcia Price College of Engineering, and the S.J. Quinney College of Law, as well as the President's Office.
Bringing these colleges together, Randall said, "is novel — we can probably count on one hand how many times that's happened in the history of our university."
In anticipation of the new program, the university recently began offering a minor emphasis in fintech, and over the course of the next four years it plans to roll out undergraduate and master's degree programs in fintech.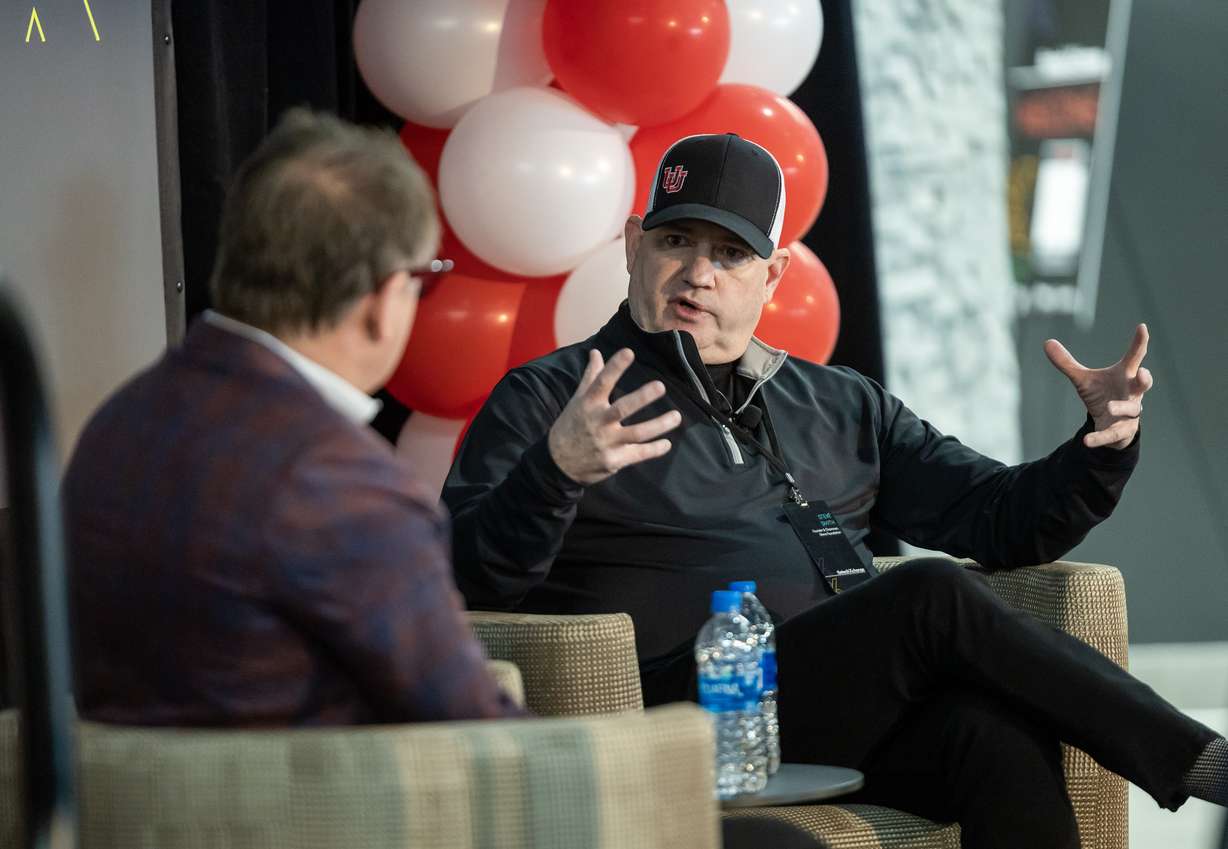 Ultimately, Randall said that he expects reinvestments from the venture funds to perpetually fund the center.
"We hope that this will be one of those unique programs in the entire country," Randall said. "It will be rare because of the combination of entrepreneurship, finance, computer science, degrees, industry — all of that comes together in one spot with this new center, and we don't see many of those around the country."
The center will also continue the U.'s commitment to student entrepreneurship.
Included in the long list of center initiatives is the launching of fintechXstudio, where venture capital funds will be made available to qualifying student founders working in the field of financial technology.
The fintechXstudio will start with an annual cohort of 10 student entrepreneurs and businesses working on financial technology innovation. Students will have access to expert faculty, office space, industry mentors, technology solutions partners, curated courses, prototyping tools and technology, venture capital and the university's global education programs, according to a release from the university.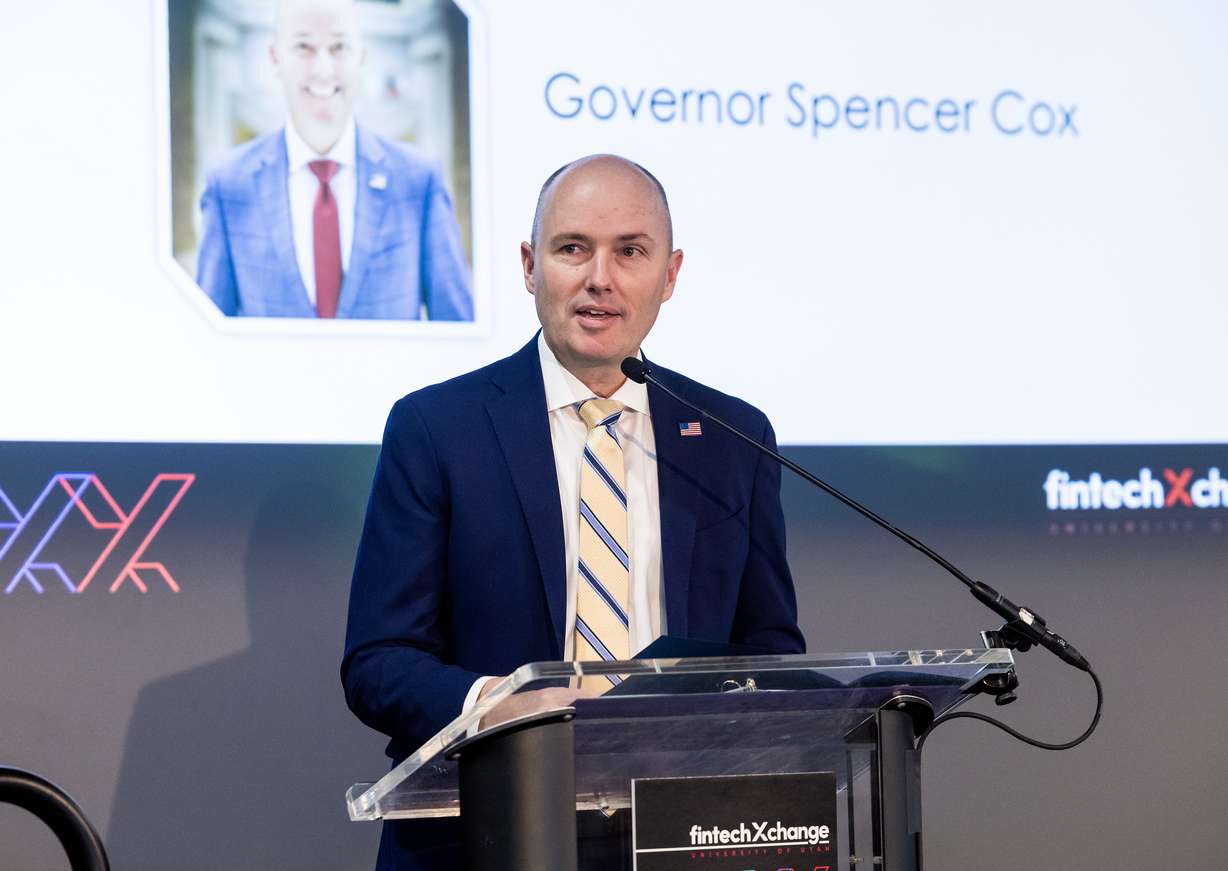 Each year, the venture fund will invest a total of at least $1 million in 10 or more student-led fintech companies, with a large portion of the carry earnings from those investments being reinvested into the center.
"We see an insatiable appetite for student innovation at the university, so this is going to expand our capacity," Randall said. "Industry is going to be bringing in ideas. Banks that need new technologies, startups that need new technologies; and the students will be working in these labs to create new products and then the new products get put into our incubator and accelerator to start companies."
Randall thinks that the fintechXstudio will be a "great draw" for both students and industry alike, adding that he believes students working side by side with companies will be a great way for students to launch careers for themselves.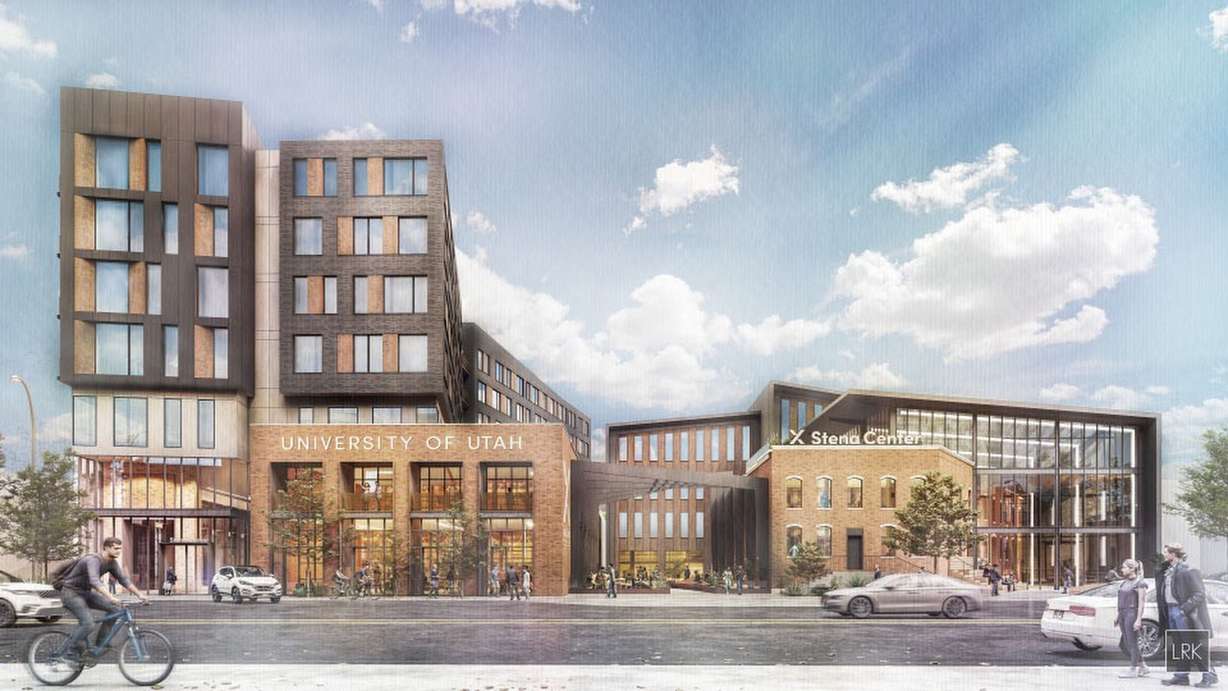 "The Stena Center will blend Utah's broad fintech industry experience with U. students' energy and creativity," said Ryan Christiansen, executive director of the Stena Center for Financial Technology, in a release. "This unique partnership will connect financial technology leaders' workforce skills and experience with students' passion and ideas — accelerating innovation to place Utah at the forefront of global fintech excellence."
The center will also host an annual symposium — the fintechXchange — focused on financial technology.
"We hope that the students educated there are the leaders in the financial technology field, we hope that the program has national prominence, and we hope you see companies that are driving the economy of Utah and the economy of the nation that come out of this center," Randall said.
People can learn more about the Stena Center for Financial Technology here.
×
Photos
Related stories
Most recent Education stories
More stories you may be interested in
#University #Utah #launches #center #financial #technology #student #entrepreneurship #KSL.com